Business Innovation Center INNOBRIDGE
Type of organisation:

Non-governmental organisation/association


Main sector of activity:

Private sector
Background
Business and Innovation Centre INNOBRIDGE ("BIC INNOBRIDGE") is a business support organization, which follows the methodology, collective experience and applies the know-how of the European Business and Innovation Centers Network (EBN). It is the first (and still the only one) accredited BIC by the EBN network in Bulgaria. BIC INNOBRIDGE's main goal is to support and implement entrepreneurship and innovation initiatives at all stages of development. Thus, the centre performs awareness-raising activities on innovative issues and strives to contribute to the development and the competitiveness of the business overall. BIC INNOBRIDGE also strives to contribute not only to the improvement of the business climate, but also to the enhancement of the competitiveness and the economic growth of the region by providing high-quality services to its clients in order to help them turn their innovative ideas into a market success. The latter includes: project management, business training, research, seminars, consultancy, business planning, networking and awarenessraising events, market analysis as well as the design, development and pilot testing of innovative methodologies and approaches and other tailored services, depending on the specific needs of the business.
BIC INNOBRIDGE's staff of 8 dedicated professionals, who have years of experience in coaching, research, data analyses. BIC INNOBRIDGE is also an active player within the regional start-up ecosystem. The last large-scale initiative BIC INNOBRIDGE took part in was having a supporting organizational role for the Start Up Europe Week (SEW) event in Ruse for two consecutive years from the very start of the initiative. The event aims at helping entrepreneurs grow and thrive via a series of locally focused events that connect the local ecosystem and show entrepreneurs what support is available at their particular city and regional level. BIC INNOBRIDGE has also performed tailor-made activities and services, including internal screening meetings i.e. identification of the entrepreneurs' needs for further development of their ideas by bringing in additional experts to advise and support the entrepreneurs accordingly.
Training is a core area of activity for BIC INNOBRIDGE. The centre directs its efforts towards increasing the capacity of both existing businesses and future entrepreneurs. Because of its initiatives in various topics and fields, the centre has also established a good connection with local educational institutions including University of Ruse, VET centres, Schools and Professional High-schools. Since its creation in 2013, more than 1000 people have benefited from a variety of training and workshops organised by BIC INNOBRIDGE spreading out to various target groups such as to-be entrepreneurs, existing SMEs and their managers, employees, industrial workers, VET professionals, students, teachers and low skilled/unemployed persons. BIC INNOBRIDGE's staff possess a significant knowledge in European project management built up ever since its creation, including CBC Romania-Bulgaria 2007-2013, Interreg V-A Romania-Bulgaria 2014-2020, FP7 and ERASMUS+ among others. More information is provided in the next sections.
Experience
BIC INNOBRIDGE is involved in the implementation of various activities related to the provision of services for the companies in the region and even outside the borders of Bulgaria. The staff of the Centre has extensive experience in the development of training methodologies, experiential learning activities and educational materials addressed to companies' staff, as well as business managers and tutors. The Centre's staff is also well-prepared when it comes to the conduction of analyses, researches, surveys, etc. and in the organization of different types of events in the form of workshops, seminars, webinars and trainings.
Through its close connections with Ruse Chamber of Commerce and Industry, BIC INNOBRIDGE has the potential to double or even triple the number of the stakeholders reached, representing the direct target group of the StressOut project. In addition, the international work of the Centre on many European projects in the last 5+ years further strengthen the good cooperation with local and regional companies (micro, SMEs, large), VET centres and educators, teachers, tutors, mentors, students, representatives of rural agricultures, etc. thanks to the organization of many trainings, workshops and seminars involving the above-mentioned target audiences.
Experts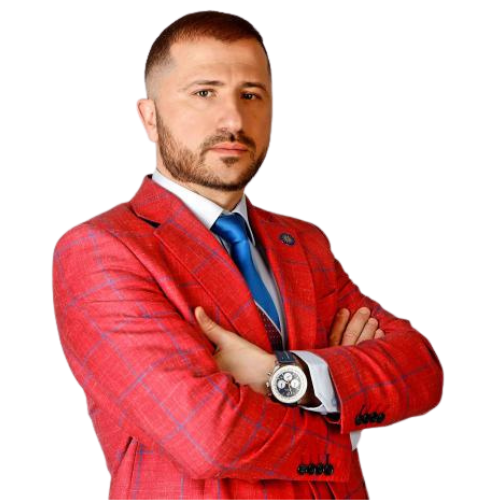 Milen Dobrev
Mr. Dobrev has 15 years of expertise in operative management, and after its establishment – of BIC INNOBRIDGE, as well as management of projects with both national and international scope related to entrepreneurship, vocational training provided to the business, cross-border cooperation, environmental performance of SMEs. Since its establishment in 2013, Mr Dobrev is also a Chairman of the Managing Board of BIC INNOBRIDGE and a member of the Board of directors of EBN. He also participates as an assessor and evaluator of business proposals at idea competitions. As of 2019, Mr. Dobrev is also part of supervisory board of Danube Chamber of Commerce Federation (DCCF) and а vice chairman of the Bulgarian Fashion Association (BFA).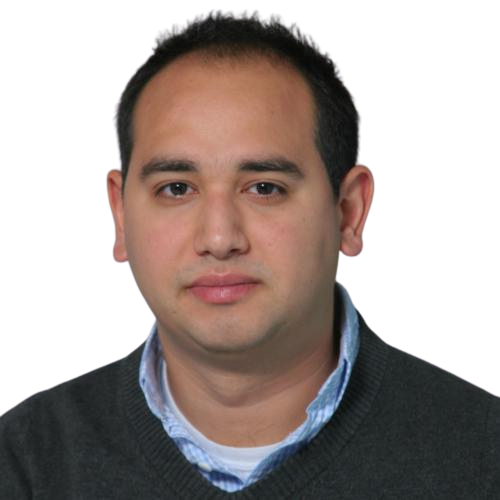 Ayri Memishev
Mr. Memishev has built up expertise and practical experience in the areas of project management, digital technologies, marketing, research, e-leadership, coaching and training, collaborative/shared economy, development of training content and methodologies, as well as development of training courses (e.g., Moodle). Prior to his employment with RCCI, he has acquired a significant experience (more than six years) in sales, management, customer service and business collaboration gained while working for some of the largest telecoms in Bulgaria.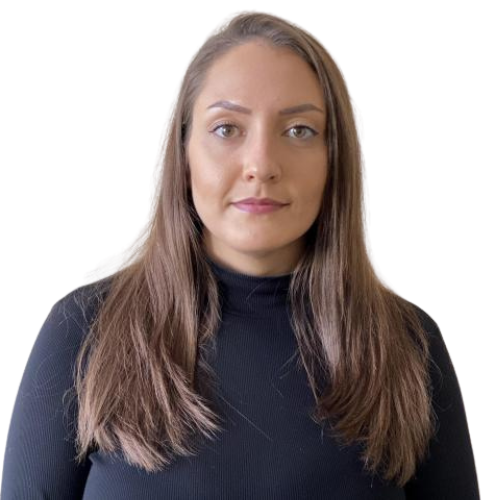 Irena Ivanova
Ms. Ivanova is actively involved in different European projects which has key role in the provision of tailored services for regional and national companies. She has key skills and experience in the preparation of analyses and studies at national and European level in the fields of corporate social responsibility, digitalization, Industry 4.0 technologies, new forms of unemployment, etc. Her main expertise is in the development of training materials on various topics such as personal branding, online tools for collaboration, big data, digital identity management, etc. She has skills for event moderation and participates in the organization of trainings, seminars, focus groups and conferences at local and regional level.